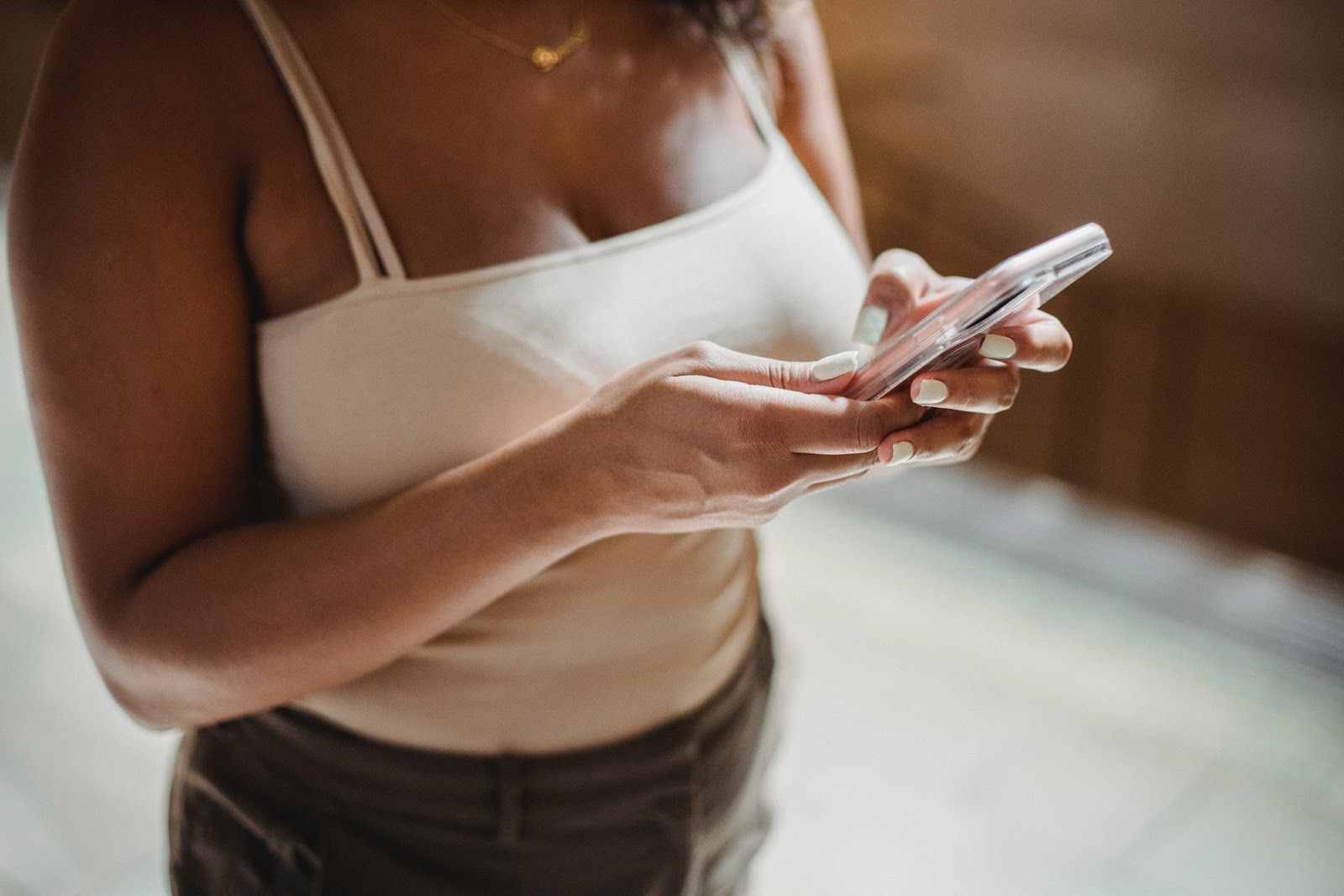 5 TIPS TO SPICE UP YOUR ONLINE DATING
HOW TO MAKE YOUR ONLINE DATING MORE ROMANTIC.

Do you remember what dating was like before the lockdowns? Meeting up at your favourite bars, restaurants, and the unforgettable romantic adventures with that special person?

Well, Dating as we know it has changed and online dating is now the way to go.

And guess what? It could even be better and more exciting with the right person. So how do you go about spicing up your online dating experience? You've come to the right place. Get ready to meet new people, be enticed, swept off your feet, and blown away.

At Boujee Connect, we are a free dating site and platform helping to match beautiful, sophisticated boss ladies with classy men who've got taste. We're not just any dating site, we're here to make sure to satisfy your desires, wants and expectations with the man or woman of your dreams.

After connecting with your match on our platform, you might be thinking of how best to start a conversation, spark your partner's interest and feel more intimate with him or her since you're not meeting in person at first, but still want to get comfortable and romantic.

Before we share some of our juicy tips to help you feel more connected, intimate with online dating, Did you know, more people now admit to sharing how their love life has improved with online dating and intimacy? It's time to say goodbye to boring dates, and hello to exciting experiences.

1. Virtual meet up with friends
So your date with your fit is progressing and things are getting interesting. Now, you are looking for ways to spice/tune it up a bit. A virtual hangout could be it. It's pretty simple, get your friends on both sides on a weekend virtual hangout. What this does is give you an insight into the kind of person your date is. It also would help build trust, and those memorable "I met his friends" moments. You'd get to be more comfortable together. Eventually, it won't be just about both of you.

2. Share more pictures, videos, calling
You both do want to progress from texting to actual video and voice calls. But it's not just the calls, you want to share pictures (limit to pictures you won't be embarrassed to find in public space). It takes being vulnerable to do this but hey, that's what it takes to find love too. Trying sending surprise messages. Yes, as simple as it is, it works magic. Instead of WhatsApp, send a proper network message just to check-up. Just like old times.

3. Send Surprise gifts
This is probably our favourite. O, how we love gifts! Chocolates, flowers, key holders, meals, you could even send a cup of his/her favourite coffee from his or her favourite Café. These little things matter. They also provide the chance for you to be intentional in your dating and to show that you pay attention. We want to be loved, cared for, shown that we matter. Be the first to do it, reach out to your date's heart and win it. Gifts might even be his/her love language. You don't want to sleep on that, not if they matter.

4. Virtual dates - Netlify, walks, cooking, dinner
This is actually a common knowledge but here is what you did not know—you could get quite creative with it. Think of all the things you can do with the video on. Don't get the wrong idea though...nice, thank you! So you could try virtual cooking. Yeah, you read it. Imagine that eccentric man teaching you how he makes his favourite dish, just for the fun of it. Interesting right! You could go on a virtual walk or run, gym, dinner, the list is endless. Just get creative. If you both enjoy reading, spending time discussing the books you've read works too. There is so much you can find on the cut.

5. Virtual game night
Think about the time you saw your colleague smile gorgeously while staring into his phone. And you wondered if he was going loco. Well, he was probably role-playing with a date. The beauty about role play and other virtual games with a date is that you could even do it on the go. So, you are enjoying each other's company, bonding and also doing your other daily tasks. Check out ….. for more on virtual games with your date.

Find your perfect date on Boujee Connect.